Get up to $3,000 off CASE Construction Equipment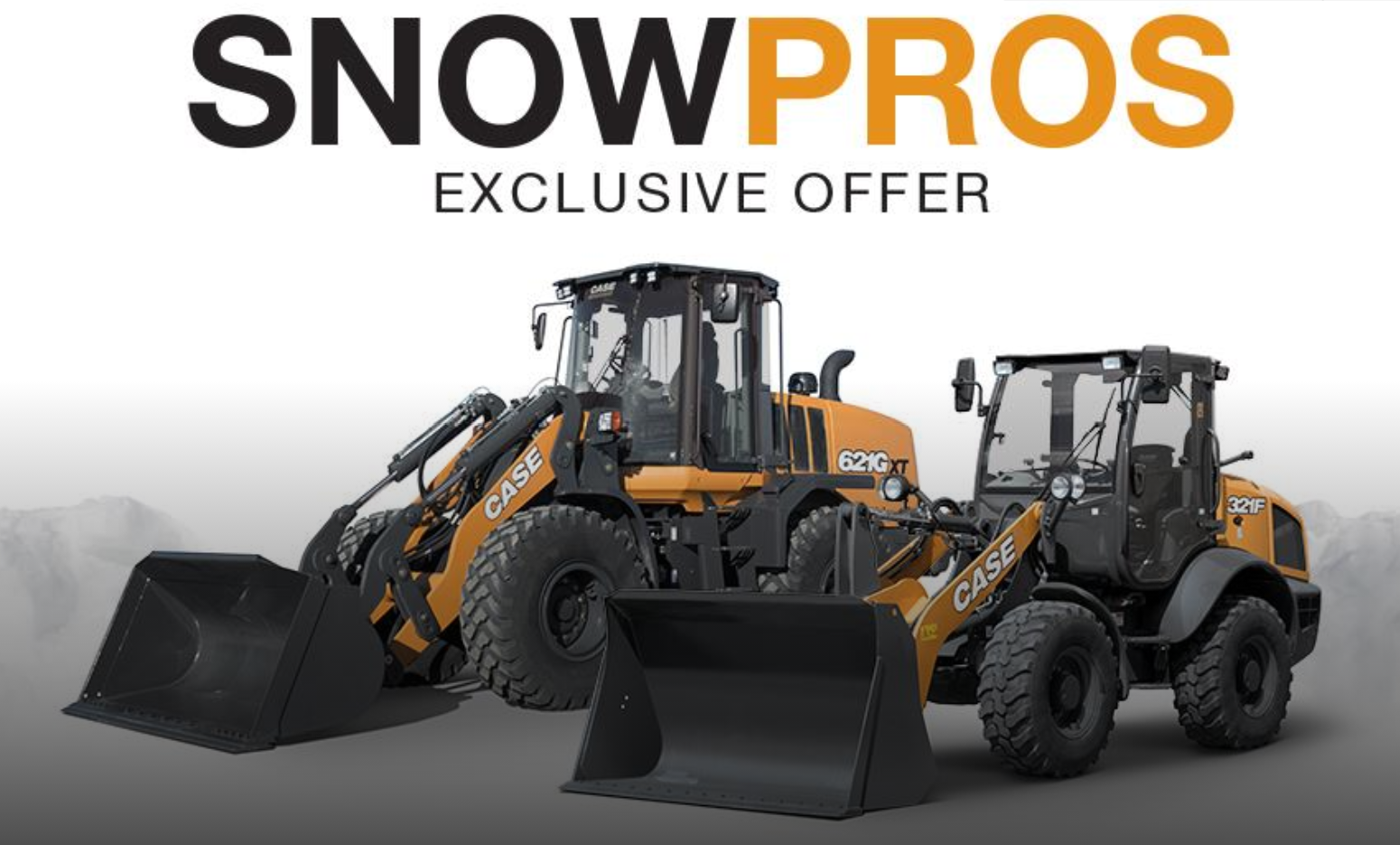 The best snow fleets are built in the summer with CASE Construction Equipment and your local CASE dealer. As a SIMA member, we're offering you an exclusive discount to save $2,000* on new CASE F Series compact wheel loaders and $3,000* on new CASE G Series wheel loaders.
*The SIMA/ASCA Snow Program cash off offer is available as follows: $2,000 off a CASE F Series compact wheel loader; $3,000 off a CASE G Series wheel loader. Offer valid on purchases made July 1, 2022 through December 31, 2022 of eligible equipment at a participating CASE Construction Equipment dealer in the U.S. or Canada. Eligible equipment includes CASE F Series 21F, 121F, 221F, 321F compact wheel loaders and CASE G Series 521G, 621G, 721G, 821G, 921G, 1021G, 1121G wheel loaders, built after September 1, 2019. Offer is limited to current members of the Snow and Ice Management Association (SIMA) and Accredited Snow Contractors Association (ASCA). Offer not valid with sales using rental, government, strategic, public utility, corporate, nonprofit/charitable or pass-through contract sales discounts. Dealer participation may vary. CASE reserves the right to modify or cancel this program at any time, however any retail sales orders placed or purchase orders received by dealer prior to cancellation will be honored.
This offer expires on the 1st of January 2023.
Get this deal here.
Expires on 12/31/2022