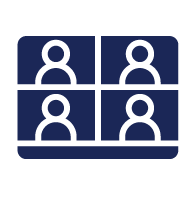 Back in 2022!
SIMA Webinars
Each 1-hour webinar is free, but registration is required. All webinars will take place at noon EST.
April 14
Pricing for 2022 & Beyond
Steve Steele, Bruce Wilson & Co.
Pricing is one of the core foundational practices any business must be successful at to be profitable. In this 1-hour session we will explore basic pricing concepts and strategies, then discuss how good processes, systems and communication factor into overall success. We will conclude with a discussion on contractual considerations that can help provide some protection from unforeseen challenges such as blizzards, rising inflation, escalating fuel prices and slip and fall liability.
November 9
Job Safety Analysis for Snow Operations
Speaker TBD
How safe are your winter operations? Using a job safety analysis, snow professionals can identify potential hazards and recommend the safest way to do the job. This analysis can also be used to document processes to solidify standard operating procedures and be used to assess other areas of your business for maximum efficiency.