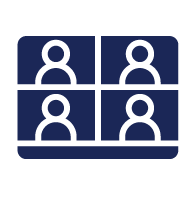 Back in 2022!
SIMA Webinars
Each 1-hour webinar is free, but registration is required. All webinars will take place at noon EST.
October 12
Property Management Communications
Ryan Dempsey, East End Group and Jeff Levy, DLC Management
Heading into the winter planning season, establishing a communications plan with your property managers should be on your task list. Ryan and Jeff walk through what the plan should include leading up to the season, in-season and postseason.
November 9
Job Safety Analysis for Snow Operations
Matthew Gerich, CSP // Business Resources One
How safe are your winter operations? Using a job safety analysis, snow professionals can identify potential hazards and recommend the safest way to do the job. This analysis can also be used to document processes to solidify standard operating procedures and be used to assess other areas of your business for maximum efficiency.