Essential & Professional
The snow and ice management industry provides an essential service. Always hire a professional contractor.
Whether you are a contractor or facility manager,
it's time to elevate your game.
Standard Practice for Procuring & Planning
Designed to keep sites open, reduce environmental impact & manage
the threat of slip and falls.


Create Better
Snow RFPs
This document organizes the snow procurement process to aid in the creation
of RFPs, contracts and monitoring procedures.


Sustainable Salt
Use Guide
This guide provides a set of policies and activities that can reduce salt output, while increasing the training, knowledge and skill of an organization's team.
Opportunity /Research/ Awareness

The commercial snow and ice industry now has a 501(c)(3) charitable organization focused on helping grow opportunities for workforce development, new advancements in science and research, and enhanced public awareness.
Connect with industry peers
SIMA connects you with industry peers via the web and in person, here are some ways: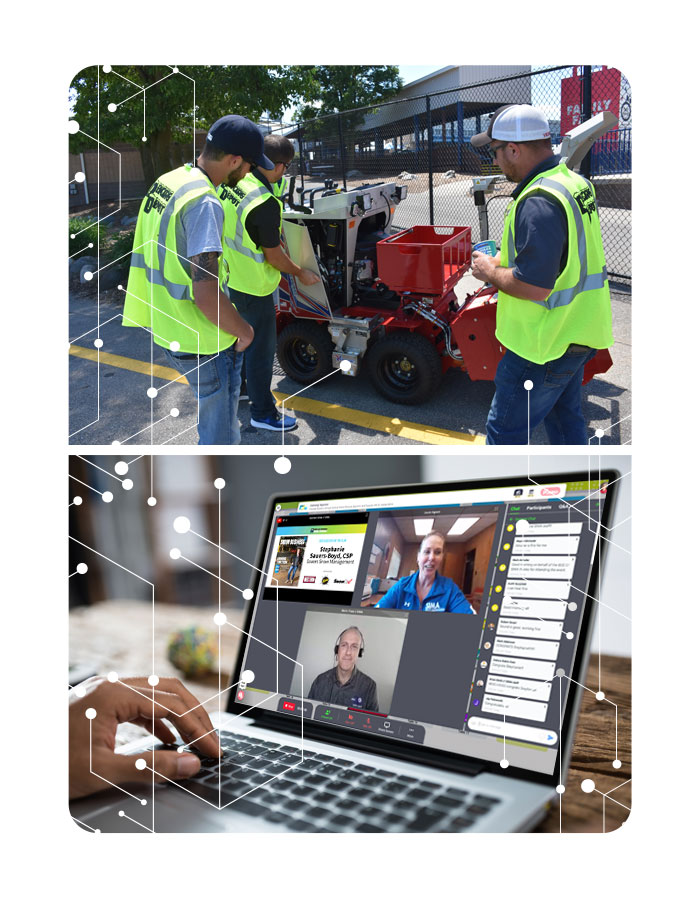 Interest Groups
Share best practices and ideas on topics that you are passionate about in a casual forum, no matter where you are geographically. Get started

In-Person events
SIMA provides several in-person events and experiences each year to facilitate learning and networking. See Event Calendar

Volunteer Focus Groups
Discuss a specific topic or current issue and do a "deep dive" to uncover potential solutions, all online in an immersive platform. Learn more

Coffee & Conversation
Not able to travel? No worries, join us for coffee and conversation in our online video conferencing platform. See Event Calendar
An invisible industry
that packs a punch
Let's face it, snow management isn't always glamorous - it's a tough gig, in tough conditions. But our industry touches many aspects of public life. You might be surprised at the impact it has on jobs and the economy:
The private snow/ice industry in the United States is estimated to be an $18 billion industry and about $4.7 billion in Canada

There are an estimated 110,000 or more snow service operators in the United States, and 22,000 commercial-grade contractors

The US snow industry employees over 250,000 people annually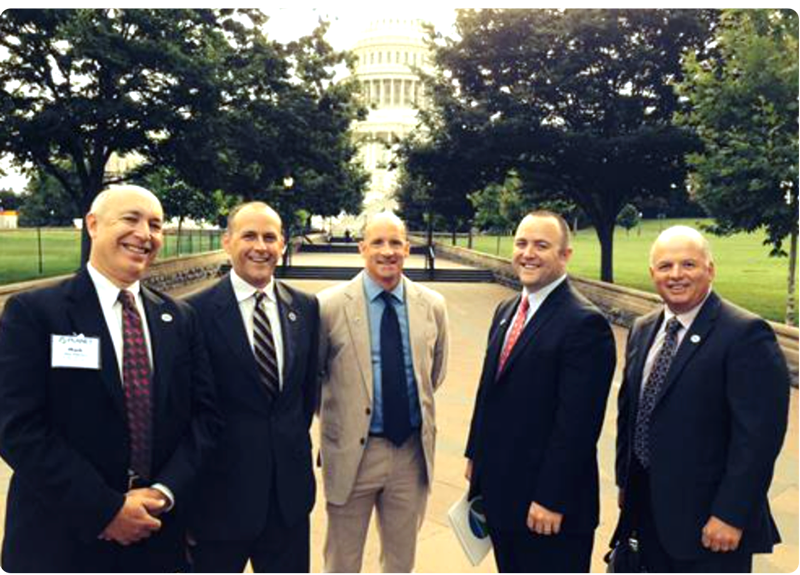 Standing Up for Snow
Advocacy in Action
As business owners, there are many issues that affect SIMA members. When needed, SIMA doesn't hesitate to weigh in on behalf of the industry.
Do you have an issue that might require help? Please contact Martin Tirado, CAE.