We Are Stronger Together
Let's find ways to partner proactively with snow providers in the industry.
Looking for a quality snow service provider or a subcontractor?

Search our

Contractor Directory

by zip code radius, and more.
Hire A Pro
Helping each other
For those who own or manage a commercial, office or retail property, many things can go wrong, fast. Roof leaks, HVAC repairs, vendor no-shows, and a whole lot more. Luckily, with a bit of preparation and foresight, snow and ice management doesn't have to be one of them.

Check out our video, 3 Tips for Buying Snow Management Services. It provides insights tied to contract award date recommendations, better definitions of Level of Service and Scope of Work for sites, and shared liability between contractors and facilities.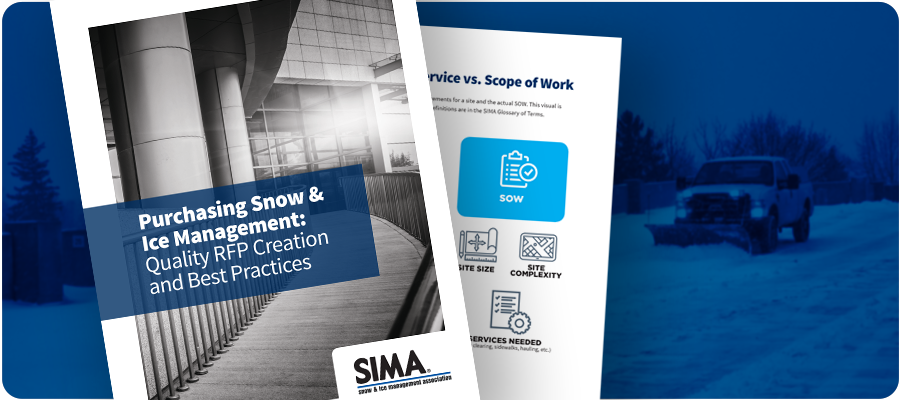 Purchasing Snow & Ice Management
Taking a year-round approach to snow and ice service procurement is critical for long term success. Luckily, we've done the hard work for you and created Best Practices for Purchasing Snow & Ice Management. Download it now!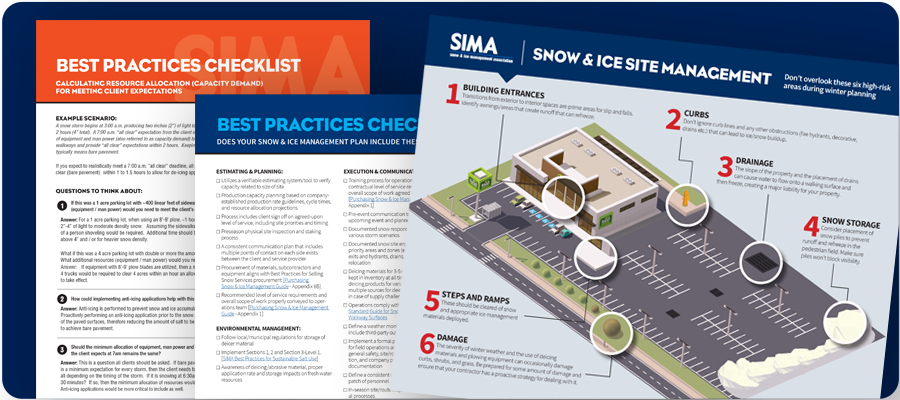 Best Practices Make Us All Better
As a non-profit trade association, we value creating best practices that are easily accessed, adopted and shared. Explore the best practices that can help you benchmark and improve. Learn more.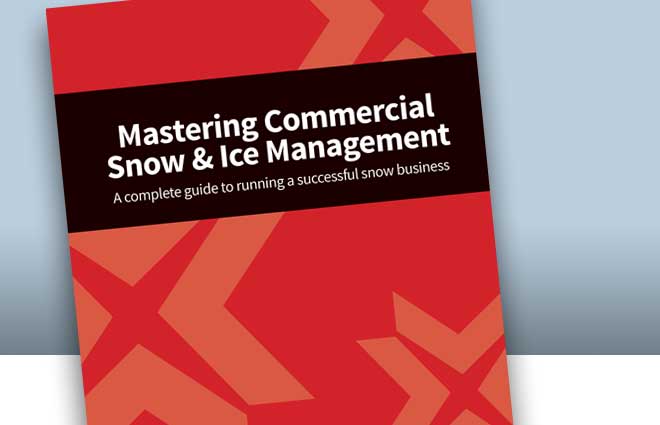 Mastering Commercial
Snow & Ice Management
This book tackles all the pitfalls, challenges, opportunities and trends in commercial snow management. It's an essential resource for running a successful snow business.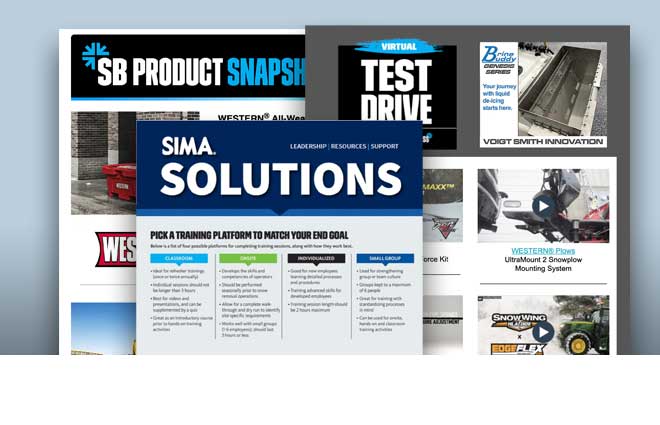 Stay in the Loop
We keep thousands of snow professionals informed of industry products, events and resources. Get on our email list so you don't miss out!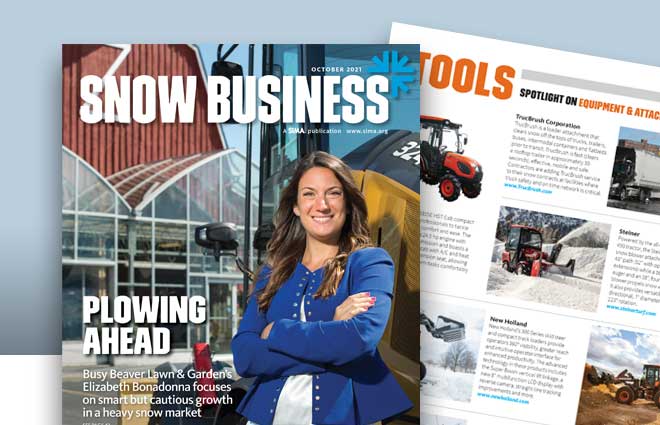 Subscribe to Snow Business
Start or renew your magazine and newsletter subscriptions online, anytime.