Build a Stronger Workforce
Advanced Snow Manager
Empower snow professionals to become safer, more efficient and more skilled.
Focused learning
The ASM program has four courses, and participants who complete them all will receive the Advanced Snow Manager (ASM) designation. Start with 'Core Principles' (a prerequisite), and complete the others in any order.
Ready to help employees learn and grow with serious snow training?
Advanced Snow Management
Core Principles
Advanced Snow Management
Plowing Operations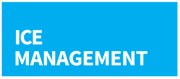 Advanced Snow Management
Ice Management
Advanced Snow Management
Sidewalk Operations
How It Works
Engage and Retain
Finding good people is hard—keeping them is harder.
Up to 45% of people leave their job because they don't see the opportunity to advance. [source: LinkedIn Survey - Why and how people Change Jobs, 2015]
Help employees learn and grow with serious snow training:
Developed with snow professionals from across the US & Canada.
Impactful courses use video, images, diagrams, and quizzes.
Designed in alignment with professional training best practices.
Accessible 24/7 as self-guided online training courses.
Our commitment to members
For use toward ASM or CSP training, the $200 Annual Training Commitment is available each year you renew - use it yourself or award it to an individual employee. Request it now or we can add it to your Team Plan when you discuss with us!
Ready to get started with ASM?
# of Trainees

Pricing

1 Advanced Snow Manager





$800 | Member




$1036 | Non-Member

2 or more Advanced Snow Managers

Save 10% off pricing. Larger purchases may be eligible for more pricing breaks.
Lorem ipsum, dolor sit amet consectetur adipisicing elit. Expedita non optio iure impedit saepe laudantium fugit, repellendus maiores, maxime unde deleniti. Chris Sullivan
Lorem ipsum, dolor sit amet consectetur adipisicing elit. Expedita non optio iure impedit saepe laudantium fugit, repellendus maiores, maxime unde deleniti. Chris Sullivan
Lorem ipsum, dolor sit amet consectetur adipisicing elit. Expedita non optio iure impedit saepe laudantium fugit, repellendus maiores, maxime unde deleniti. Chris Sullivan