Honor Snow & Ice Excellence & Dedication
SIMA Snow & Ice Awards honor industry excellence
The Snow & Ice Awards provide SIMA members the opportunity to showcase their company's professionalism and commitment to creating a culture that honors their employees' hard work and dedication.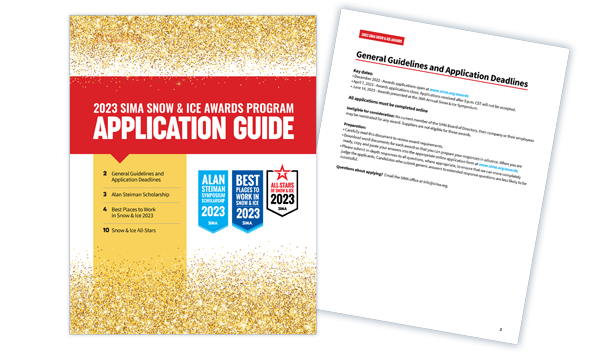 Deadline Extended to April 14!


Applying is easy
All nominations and applications will be completed online and are
free to all SIMA contractor member companies
. Companies can nominate and apply for as many awards as they choose. Applications are
live
! Deadline to submit applications is now
April 14, 2023
. If you have questions on the awards or the process, please contact the SIMA office at
info@sima.org
.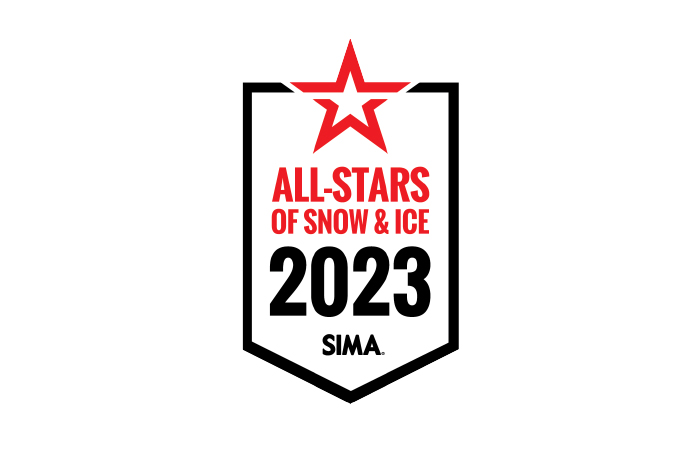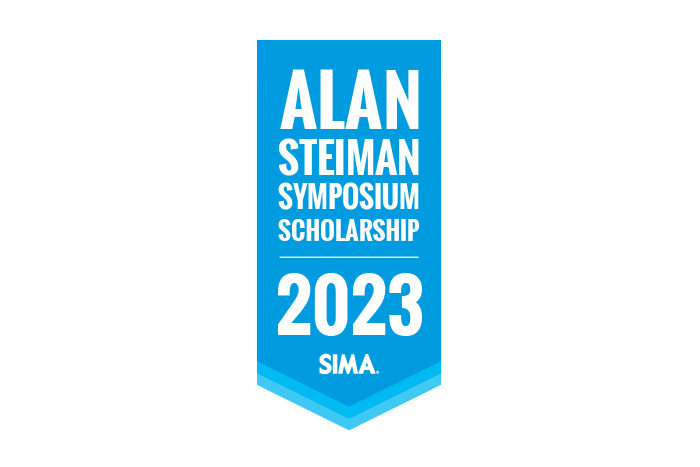 Alan Steiman Scholarship
Presented by the SIMA Foundation, the scholarship provides recipient(s) who have never attended a Snow & Ice Symposium with free full registration to the show plus a travel per diem and hotel accommodations.