Membership that fits.
SIMA is here to help grow your company. We have hundreds of resources that your entire team can utilize. It's all part of a membership that fits - for you.
NOW INCLUDED IN YOUR MEMBERSHIP
Fundamentals of Anti-Icing & Liquids
Get your team up to speed on liquids, fast. Included with SIMA membership for any employees!
Key Benefits
Let's break it down …
Membership:
Our core members are snow contractors and grounds management professionals across the US and Canada. Memberships are by physical location. Includes:
$200 Training Commitment: Use this credit toward our Advanced Snow Management or Certified Snow Professional programs. It renews with your membership each year!

Training Ready to Go: 40+ on-demand courses to elevate business and operational skills.

Real-world Resources: Template contracts, production rates, operations & safety downloads and more to power your business.
Cost: $440 per year
Supplier Membership:
Our focus on commercial snow management and removal provides an opportunity for manufacturers, service providers and other suppliers to connect and grow with our members.
Supplier Directory: Be found in the industry's most relevant directory for goods and services.
More, better connections: Membership opens the door to new relationships, marketing opportunities and information.
Cost: $625 per year
Looking to sign up many locations for membership?
You need our multi-location membership option - Request info here!
Introducing EasyPay:

Monthly membership dues to help you grow your snow business - Get started for $20!

Value for your investment
What can SIMA do for you?

Connect you with clients
Our members are listed in our online directory, and they can leverage extensive marketing materials and our logo to gain a competitive edge.
Develop your workforce
We can help you improve safety and training, including members-only courses, snow-focused credentials, templates and more!
Grow your peer network
We connect you to a network of over 1,600 snow contractors and industry suppliers — a game-changer in how you learn and grow in the industry.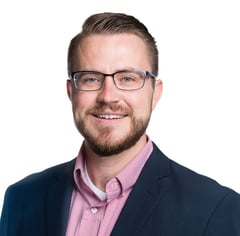 For snow contractors...
Evan is our Sr. Manager of Membership. She can answer your questions about contractor membership and how to maximize member benefits.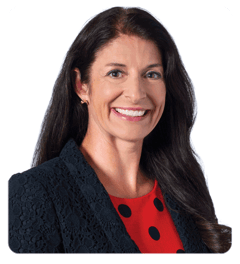 For snow suppliers...
Kerri Joseph is our Engagement and Business Development Manager. She can answer questions about partnerships and supplier relationship membership.
What Our Members Are Saying
"We had a potential client with a large portfolio call us, and when my office administrator asked where she found us, she said SIMA. It makes us proud!" William Moore, CSP, ASM, Executive Property Maintenance, Michigan // SIMA Strong since 2010
"The Advanced Snow Manager designation allowed me to understand winter operations at a much more technical and scientific level, which helps when I am hiring winter employees and handling HR issues." Jenna Monk, ASM, MPS Property Services, Ontario // SIMA Strong since 2000
"The networking alone is priceless. The sharing of knowledge from other owners has given me so much to follow up on. Definitely exceeded my expectations." John Berlingieri, CSP, ASM, Berrington Snow Removal, New York // SIMA Strong since 2019
Multi-year Memberships: Think long term and save!
Are you all-in on snow?
You have a lot on your plate, so if you're in for the long haul and want one less thing on your yearly to-do list, consider a multi-year SIMA membership.
Whether you are joining for the first time, coming back after a break, or renewing an active membership, multi-year membership is the best way to tap into SIMA education, peer networks, industry resources and support. Plus, you'll get unlimited access to members-only courses.
Ready to make the commitment?
PRICING FOR SNOW CONTRACTORS

LENGTH

PRICING

SAVINGS

1 YEAR

$440

–

2 YEAR

$820

SAVE $60

3 YEAR

$1,165

SAVE $155