11am - 1pm

Event check-in

Noon - 1pm

Lunch

1pm - 2:30pm

Irrational Loyalty


Deb Gabor

2:45pm - 4pm

The Modern Business Influencer


Paige Velasquez Budde

4:15pm - 5:30pm

After the Snow Falls - What it Takes to Succeed in Business Beyond Outdoor Services


Mike Rorie

6:30pm - 8pm

Opening Reception


Sponsored by Pro-Tech
Tuesday, August 9, 2022

2
7 - 7:30am

Event check-in

7:30 - 8:30am

Breakfast

8:45 - 10am

The Relationship Economy - Leading Practices to Build Trust for Your Employees and Customers


Dave Murray

10:15 - 11:30am

Life by Design


Jack Daly

11:45am - 1pm

Lunch


Sponsored Event

1pm - 6pm

Networking Activities


Cabana rentals, Texas History Tour

6:00pm - 8pm

Closing Reception
Royal BC Atrium
Networking
Additional Opportunities to Explore Austin or Network!
We have added some optional activities for you while at the Leadership Forum. Two of the activities are scheduled for Tuesday, August 9th. Each activity requires an RSVP and/or payment. Please indicate your selection below and continue with appropriate registration/payment.
Texas History Tour - $100/person
August 9th - 1:30 pm - 4:45 pm
Includes: transportation to and from Omni Barton Creek, professional guide, tour of the LBJ Library and Museum

and visit to the

Zilker Brewery & Tap Room to enjoy a drink before
heading back to the resort.


Cabana Reservation - Complimentary (Space is Limited so RSVP is required)
August 9th - 1:00 pm - 5:00 pm
First Come First Served - Limited to 24 spaces (4 Cabanas/6 per Cabana)

Additional Resort Activities
For a list of additional activities available through the resort during your stay, please see the OMNI Resort Activities.
Thanks to our Leadership Forum Gold Sponsors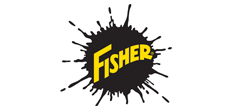 Thanks to our Leadership Forum Event Sponsors