pre-launch event
Winter Services / Western Products Facility Tours
Go behind the curtain with facility tours at two premier companies: Winter Services and Western Products. Attendees will get an in-depth look at Winter Services' snow operations, tour the WESTERN® snowplow manufacturing facility and get up close and personal with demo time in snow and ice equipment from WESTERN, FISHER® and SnowEx®. Cost: $55 // SOLD OUT

moonshot labs
Big, bold innovation requires a shift in mindset, unconventional thinking and inspiring everyone involved toward action. "Moonshots" take passion, perseverance, hard work, time and even failure to materialize … let alone succeed.
During this strategic planning workshop, you'll work with a facilitator to develop your moonshot. You'll leave with a plan that includes clear, objective and measurable goals and actions to start you and your company on a positive trajectory!
Operations & Technology Lab
Sales Lab

Jack Jostes

/

Ramblin Jackson

Business Growth Lab

Jason Cupp / Kincaide Ltd.

Workforce Lab

Joe Kiedinger

/

Prophit Inc.

Operations & Technology Lab

Marty Grunder

/

The Grow Group

Sustainability Lab

Phill Sexton

/

CSP, ASM, WIT Advisers

warp speed workshops
Whether you need more knowledge to propel the moonshot you identified in the morning or need to brush up on a particular skill, we're going warp speed on Wednesday afternoon. The morning's facilitators will help contract the learning curve and get you where you want to go faster (maybe not at the speed of light) with positive energy: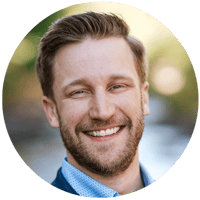 SALES:

Attract + Sell To Your Hell Yes Customers!
Jack Jostes, Ramblin Jackson
Featuring SIMA video case studies, Jack's workshop will center around a proven, current digital marketing & sales process. You'll learn: the real reason you're losing on price (and how to finally fix it); how to attract the right, qualified leads (and weed out bad fits); and how to align marketing with your sales process to maximize profits. Walk away with immediate improvements in your sales process plus worksheets, templates and actionable takeaways.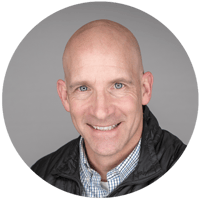 OPERATIONS:

Build Your Operational Calendar with the 52-week Snow Timeline
Phill Sexton, CSP, ASM,

WIT Advisers
Whether you are a landscape operation that performs snow services or are a "snow only" company, an annualized operational calendar is critical to managing a snow operation and holding your team accountable. SIMA's 52-week snow procurement timeline gives snow professionals, and their clients, a path to developing an accurate and inclusive operational calendar. Explore the timeline, the role each team member plays to successfully execute the tasks, and how to create a plan to align goals and expectations to the timeline. Plus, Phill will present the customer's perspective, where you should anticipate roadblocks, and how to overcome them.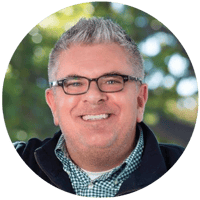 BUSINESS:

Creating Team Efficiency to Improve the Bottom Line
Jason Cupp, Kincaide Ltd.
In any organization, people are one of the key assets to be successful; yet business owners often overlook this very important ingredient. Using his expertise as a Kolbe Certified Consultant, Jason will share how setting your structure, using your team's natural instincts, and building mutual respect across your entire organization will create a company you didn't know you could have. He will also share his "Leaders of Leaders" strategy, which takes an in-depth look at what it takes (leadership, management and communication) to deliver your highest level of success.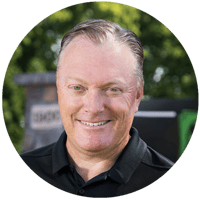 LABOR:

Leave the Front Door Open and Back Door Closed
Marty Grunder, The Grow Group
Recruiting and retaining a winning team is one of the greatest challenges business owners face, especially in today's tight labor market. Marty will share the hiring tactics that have worked—and those that haven't—for Grunder Landscaping and other companies. From leveraging technology to find and attract young workers, to creating career paths and building a workplace culture people want to be a part of, you'll learn real-world steps you can take to win the war for talent. In part two of the workshop, Marty will share how to use training and incentives to set your team up for success.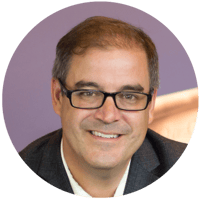 LEADERSHIP:

Leadership Reimagined
Joe Kiedinger, Prophit Inc.
Is your company able to function effectively, to cope adequately, to change appropriately and to grow from within? Joe will focus on two key areas that leaders should address to improve company health: Organizational and Interpersonal communication. Everything begins and ends with a company's purpose. Once aligned, the team can clearly identify goals and initiatives to drive the organization forward. He'll share simple changes you can make to connect people in working toward the common cause through healthy conflict resolution, teamwork and cooperation.

Ownership: Focus on the Future
NEW IN 2022: This track is geared toward owners who are still involved in the high-level here and now of their business but also are ready to explore what the future looks like for their company, themselves and their families.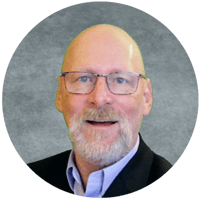 Line in the Sand: Ethics in Business
Jim Lindell, Thorsten Consulting
Ethical behavior continues to be a problem in the business and personal worlds. Many people have chosen hypocrisy, dishonesty and inappropriate self enrichment as a standard operating procedure. Our organizations must recognize the impact of "The ends justifies the means," and champion ethical behavior in all walks of life. Jim will challenge us as to what we accept as unethical behavior and encourage us to adopt, promote and encourage ethical behavior in all walks of life.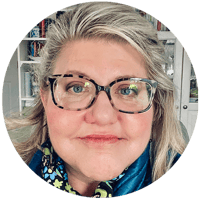 What is My Business Worth?
Alison Hoffman, The Harvester Group
What is your business worth? There is no one number that can be used to answer that question. Alison will detail the main types of business valuation methods and practical "rules of thumb" you can use to estimate your company's worth. Using an actual Income Statement and Balance Sheet, we will step through the basics of a sample company's information to calculate a range for that company's worth. Learn when it's safe to use a "rule of thumb" estimate and when not to use one.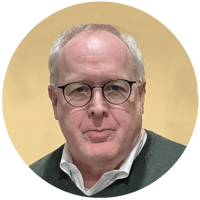 Transition Planning: Leave with No Regrets
Ronald Edmonds, The Principium Group
As a business owner, you're ready for almost anything. But recent data shows that even the most successful founders struggle with a common problem: the regret of how they handled leaving their company. Planning your exit involves preparing your business for sale, but it also involves making sure you are prepared to transition the ownership of your business. In this session, we will explore how to personally prepare personally, financially and emotionally with the goal of transitioning your business with no regrets.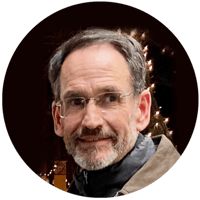 Weather Services: Why They're Worth the Investment
Mark Allen, Glenhaven Group
If you haven't invested in a professional weather service for your snow and ice management operations, you're risking additional liability exposure, operational inefficiencies and likely unhappy customers. Using real-life examples, Mark will explore why a weather service is a good investment to reduce salt waste, improve client service and education, mitigate slip and fall liability, and more.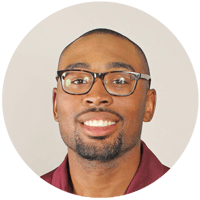 Training Novices into Seasoned Pros
Kevin Shackleford, The Shackleford Group
The need for quality snow fighters is at an all time high. One technique Shackleford Landscape Group has used to combat labor woes was implementing "Shackleford University" — a comprehensive training program that includes classroom, small group settings and simulated drills. Kevin has been able to transform inexperienced operators into seasonal professionals. Learn how to build your own university, what to include and why.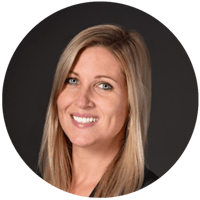 Strengthen Your Core: Lead from the Middle
Nichole Ashton, North Country Snow & Ice Management
Companies don't function well when the owner gets bogged down in the minutiae. They have entrusted you with managing the day to day so they can focus on the big picture. Middle managers must be confident in their abilities to lead, understand the company's deliverables, solve problems and identify when processes need changed, and positively and proactively communicate with the owner. Nichole has experienced the benefits of this approach and will share how middle management can help improve company culture and develop a first-rate team to support the owner's vision.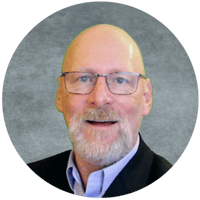 How to Avoid a Financial Heart Attack
Jim Lindell, Thorsten Consulting
Almost 50% of businesses that started five years ago are no longer in operation today. Business owners must recognize key indicators of financial business failure. Can you describe the financial health of your company? Of your industry? Can you identify the business cycle and key threats to your organization? Jim will highlight why businesses fail and most importantly, what you should do to protect the business from a financial heart attack.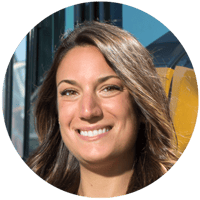 Brrrright Ideas to Maximize Your Marketing
Elizabeth Bonadonna, Busy Beaver Lawn & Garden
Are you providing a high quality customer and employee experience but still struggling to reach new people? Learn how to translate your company culture from in person to digital to maximize your marketing efforts. Leave this session with a toolbelt of new technologies, ideas, and strategies to push your marketing to the next level.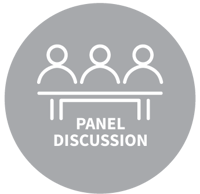 Automation in Snow & Ice Management
Panelists: Joe Langton, Langton Group; Michael Mayberry, Level Green Landscaping; and Ryan Hebel, Green Ventures Landscape Care
Automation is beginning to catch hold in snow and ice management. Our panelists will discuss how automating processes and equipment can ease the burden on your team, improve service and foster less reliance on hard-to-find labor.

Ownership: Focus on the Future
NEW IN 2022: This track is geared toward owners who are still involved in the high-level here and now of their business but also are ready to explore what the future looks like for their company, themselves and their families.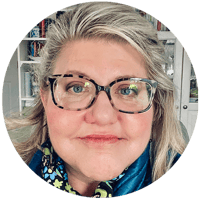 How to Grow the Value of Your Snow Business
Alison Hoffman, The Harvester Group
Learn about the financial, operational and strategic factors that will add value to your company. Running your company to achieve its highest value results in a better, stronger, more valuable operation. Takeaways include a greater understanding of what buyers are looking for and a list of desired qualities of a snow business; questions to help you focus on profitable growth factors that go beyond financial measures; metrics to track your improvement; and suggestions for employee incentives designed to engage/empower and reward your team members as they achieve your goals.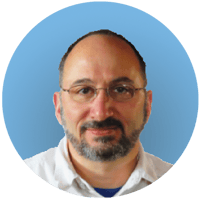 Moving On: Lessons Learned from Selling my Company
Rick Kier, CSP, Forge Ahead Consulting & Software
After 40 years of battling upstate New York winters, SIMA founding member Rick Kier, CSP, sold his company in 2019. He'll share his story and lessons learned from transitioning out of the business, from the initial offers to long after the deal closed. He'll offer a lot to think about if you ever consider selling your company.

light speed lessons
Snow professionals lay it all on the table with our Light Speed Lesson series. Informal, conversational and heartfelt, five snow professionals will share stories about their life, leadership and lessons learned that have helped shape how they approach their work in the snow and ice management industry.
FEATURED SESSIONS: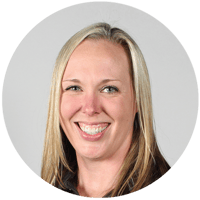 Laura Ingram, CSP
In my time working with my father I have learned a tremendous amount. I have also doubted him a lot, especially in the beginning. But in the end, I'll be darned if he wasn't right. In my 15 years of working for the company full time I have come full circle to understand that most of the things my father said about how to approach all aspects of the business and what has made him successful are actually true and that they will continue to be true for as long as I'm in business. It just took me a long time to truly understand why.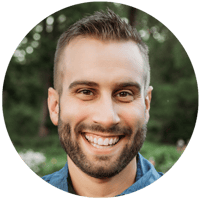 Scott Lesak, CSP


Struggle is normal … and it's OK. What makes the difference is what we do during and after those struggles. Sober since June 1, 2018, Kasel Rocks CEO Scott Lesak, CSP, will share his recovery journey and why he is grateful for the failure and mistakes that taught him how to be the man, husband, father and business owner he is today.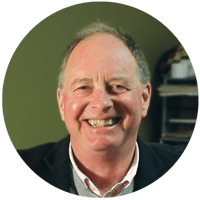 SIMA founding member Charles Glossop, CSP, is on his second go-around in the snow and ice industry. After a bitter divorce cost him his first company, he began rebuilding his current company in 2011. Instead of focusing on what might have been, he's found peace and renewed success through positivity and accountability. He'll share the pitfalls to avoid as you build your company and look to what the future of the industry holds.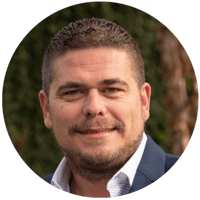 Finding your snow & ice wingman
William Moore, CSP, ASM and Orlando Chavez, ASM


It's not easy for an owner to let go of the day to day so they can focus on the big picture — unless you have a trusted right-hand man (or woman) you can count on. Executive Property Maintenance owner William Moore, CSP, ASM, and his snow & ice wingman Orlando Chavez, ASM, will share how to identify that trusted advisor and how to succeed in the role.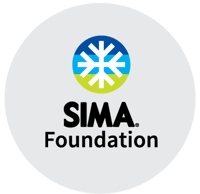 Snow Industry Impact & Economics Reports
Steve Wolf, Wolf Works Consulting
Steve Wolf will present findings from the 2022 snow industry impact and company economics reports commissioned by the SIMA Foundation. The presentation will include market trends and details on the size, composition and economic impact of our industry.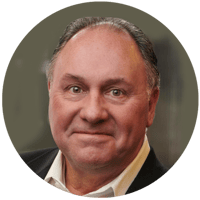 Safety as a Way of Life, Not an Added Expense
Matthew Gerich, CSP, Brilar LLC
Safety should be top of mind at all times. Not just when it is convenient, but every day in every way. Matt will help you build a safety culture within your company or enhance the one you have started.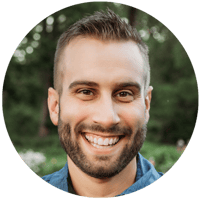 Scale First, Grow Second
Scott Lesak, CSP, Kasel Rocks Landscaping
This personal growth-centric presentation will be career and life changing if you embrace the concepts within. Scott will share why personal growth comes first; how to scale your organization by identifying the right job functions and roles before you need them; and how to grow your organization at a breakneck pace, while still maintaining control.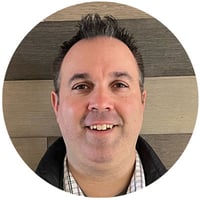 Build a Profit Strategy around Liquids
John Langton, Langton Group
Looking to get started using liquid deicers? I'll share how our company started and we are today — from product selection, best practices, and how to ensure profit while providing a higher level of service. From smaller startups to larger companies looking to add in-house brine, this session fits all. Also learn how we capture and reuse our salt truck runoff!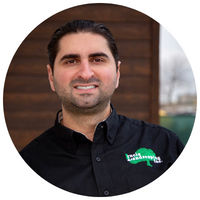 Opportunities in the Resignation Era

Ted Lucia, Lucia Landscaping
Still reeling from "The Great Resignation Era" and having a tough time acquiring and retaining talent? One way to offset the challenge is by utilizing marketing, business systems, and company culture to amplify your talent so you can hire high character individuals with and without experience to keep your business growing!
Thanks to our 2022 Symposium Sponsors
Sponsors
Thanks to our 2021 Symposium Roadshow Sponsors