Opportunity. Research. Awareness.
The commercial snow and ice industry now has a 501(c)(3) charitable organization focused on helping grow opportunities for workforce development, new advancements in science and research, and enhanced public awareness.
Our Purpose
Providing scholarships and training for activities that attract, develop and retain professionals in the snow and ice management service industry.
Conducting research and benchmarking studies on issues impacting industry stakeholders.
Increasing public and stakeholder awareness on the value of snow and ice management services and their role in risk management and public safety. The SIMA Foundation is an affiliate of the Snow & Ice Management Association.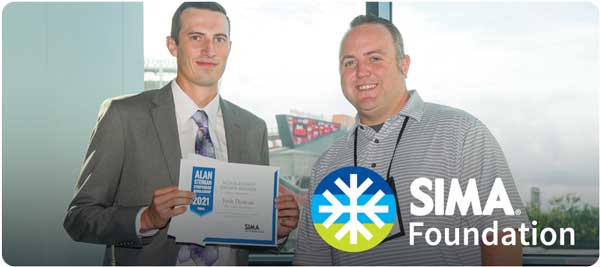 Profitability & Benchmarking Report
Measure your snow business against industry averages to better plan for your company's future.
Free Report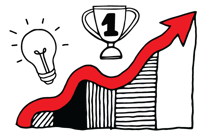 Industry benchmarking tool
Contribute your information and filter out the data to see where your company lands.
Free Tool
Snow Industry Impact
Report
Get an overview of the private-sector snow and ice management industry's scope and influence.
Free Report


Supplier Donors
For companies that wish to contribute
---
Individual Donors
For individuals that wish to contribute
---
Your donation will support research & benchmarking projects, scholarships & training, and increase public awareness of what the snow & ice industry contributes to.
Meet Our Board
The Foundation board is comprised of dedicated and engaged industry professionals.
Foundation support provided by:
Supplier Donors
Gold
*Douglas Dynamics
*Caterpillar, Inc.
Silver
*Pro-Tech
*Brightview Enterprise Solutions
*Winter Services
*East End Group
Bronze
*TrucBrush
*Metal Pless
*Storm Equipment
Individual Gold Donors
*Mark Adamson
*Jason Case, ASM, CSP
*Jonathon Crandall, CSP
*David J Gallagher
*Jim Hornung Jr.,CSP
*Frankie Ippolito
*Laura Ingram, CSP
*Chris James, CSP
*Patrick Kane, CSP
*Rick & Karen Kier, CSP
*Frank Lombardo
*Bob Marks, CSP
*Mike Mason, CSP
*Daniel Milligan, ASM
*Paul Vanderzon, ASM
*David Wescott, CSP
Ian Ashby, ASM
Individual Silver Donors
*Jeff Heller, CSP
*Michael & Laurie Anderson Charitable Fund
*Robert Young
*Mike Heinrich, CSP
*Ruben Diaz, ASM
*Jordan Smith
*Herm Witte
*Martin Tirado
*Founding Donor
Individual Bronze Donors
*Phill Sexton, CSP
*Matt Mientus, ASM
*Matthew Allen
*The Shepherds of Bock Fund
Chris James
Deb Mattson

General Donors
KC Hallgren
Peter Holton
Ramblin Jackson
Dave Molenda
Jeff's Outdoor Services
Kathleen Quinn Votaw
Jennifer Walth
Greg Cole
Paul Fried
Ray Jones
John Janes
Elzbieta Urbanek
Vincent Marquardt